A certain excitement begins to build as November peeks around the corner at me, I find myself growing eager for the holidays ahead! As a scrapbooker, creating handmade cards for Christmas is almost a must! It's never too early to get started, and I created a cute set just for this post. Scrapbook Adhesives by 3L is just the tool to help get the job done! 
These cards are cute little cards you can tuck inside a gift, attach to the top of a hostess gift or pop into the mail for a happy holiday greeting! You will see how I created these quickly and you too, can create some cards "assembly line" style. Take a look below, first, I gathered supplies. I stuck to a "collection" for this card set. As a whole, a collection is easier to work with when you need/want the cards to be similar.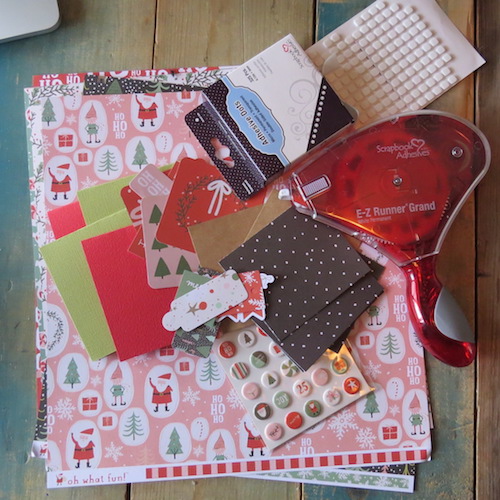 I precut some card bases. I only made four in this set, however,  you can cut as many as you need specific to your task at hand. Next, I cut some layers that would serve as visual interest for the card. You will see these layers in the next "step by step" photo. The go to adhesive tool for me, E-Z Runner Grand, I am never without it.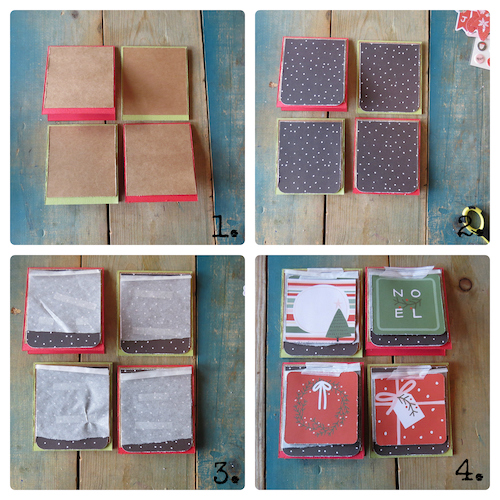 Assembling the Cards
Looking at the steps above, you can see how I "built" the cards.
I began with a cardstock base, and added a kraft layer, leaving edges of the cardstock peeking through.
Using a patterned paper from the collection, I added a layer on top of the kraft layer.
Admit moment: I love "whispy" layers. I add vellum/tracing paper or doilies to pretty much every project I create. If you want to skip this layer, feel free. There is no wrong or right way to create your cards.
Adding the sentiment or theme of the card is my last step. I used 3D Foam Squaresto add some dimension to the card. Look below to see how I added the squares to the "sentiments." Note: You don't need a ton of foam squares to make a big impact, these foam squares do the trick!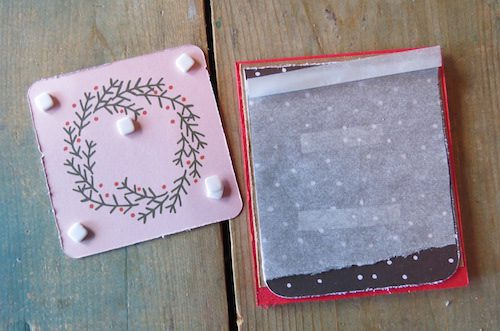 The last step in the cards, was adding a few accents, like sequins. This is accomplished by using Adhesive Dots Mini, which is perfect for tiny sequins and accents you would like to add to cards, layouts and home decor. 
A set of four is a good start, I have many more to make, but I'm feeling hopeful I won't be rushing to complete cards this year!! Thanks for letting me share with you today!! Hope I inspired you to get started on your holiday projects. 
Creative Time:30-60 Minutes
Skill Level:Beginner
Materials needed:
Scrapbook Adhesives by 3L®:
 E-Z Runner® Grand Refillable Dispenser
Adhesive Dots Mini
3D Foam Squares White Small
---